Energy-saving tyres offer a total solution
More than 150 million tons of cargo was transported by road between January and March 2021, but many challenges exist in South Africa's Road freight industry including the cost of fuel and safety.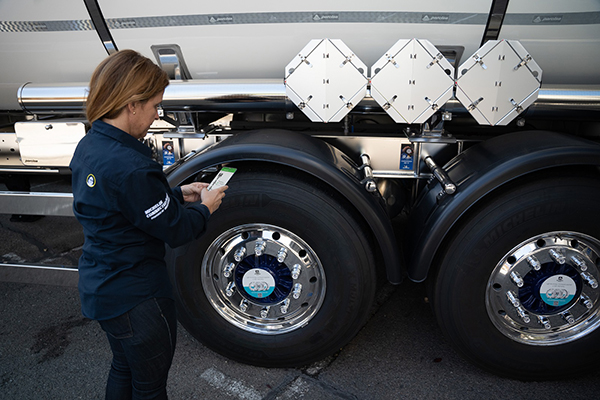 This is exactly why Michelin, the global tyre manufacturer, is encouraging fleet operators to use its energy-saving tyre range in conjunction with the recently launched MICHELIN Connected Fleet – a new proposition that integrates all of Michelin's advanced services, fleet management solutions and connected vehicle technology.
The complete offer has been designed to help fleet operators optimize their operations through higher productivity, cost reduction, and improved performance while adopting a more sustainable approach to their activities in maximizing the use of vehicles, reducing fuel consumption and wear, and more importantly, to increase the safety of people, vehicles, and cargo.
"Michelin tyres have a reputation for delivering high value. Switching to our energy-saving tyres could save up to 60 litres of fuel over their lifetime, and help lower CO2 emissions by 3g/km," said Marcus Baffoe-Bonnie, Managing Director and Vice President of Michelin Tyres sub-Saharan Africa.
The energy-saving tyres reduce rolling resistance, which has a significant impact on the energy a vehicle needs to move. The higher the rolling resistance, the more energy is needed to overcome it. Hence a considerable impact of tyre rolling resistance is on fuel consumption and on how long tyres will last.
Just a 30% increase in rolling resistance generates between three and five percent of fuel overconsumption – while this may seem like a low percentage, it can run into hundreds of thousands of rands in a year for transporters.
But it is not just your wallet that benefits from improvements in fuel efficiency thanks to low rolling resistance tyres. They are also a step towards more eco-friendly driving. When it comes to a combustion engine, reducing fuel consumption also means cutting down on the use of fossil fuels.
Just recently, MICHELIN Connected Fleet launched in South Africa, and the company aims to give South African fleet operators a full fleet management solution to help them become more sustainable using connected vehicle data. MICHELIN Connected Fleet services and solutions are designed to help transporters reduce costs, improve productivity, ensure the safety of drivers and cargo and improve operational efficiency.
South African roads have the dual challenge of grappling with increased road accidents that lead to multiple fatalities and truck drivers being targeted by criminals.
Statistics South Africa (Stats SA) reported that, because of the Covid-19 hard lockdown in 2020, road-going freight transport declined 11.6% year-on-year but increased 6.3% in 2021 and 15.4% in 2022.
In a study done by the Road Traffic Management Corporation (RTMC) this year, heavy-load vehicles accounted for 9.4% of all fatal crashes on South African roads.
Speaking during the MICHELIN Connected Fleet launch event, Shivani Pillay, the company's country manager, said: "We are focused on helping fleet managers to accelerate their business with consultancy services, based on smart data and tools, which lead to better insights and visibility. Our offers stand out for delivering personalised consultancy from our team of MICHELIN Connected Fleet experts. It's no longer enough just to provide access to fleet data; we have performance analysis embedded into our offering. This means we are perfectly placed to help customers master the management of their fleets and improve their operations. Our analysis can help transporters be at the forefront of fleet management. We are focused on adding value, at every stage."
Michelin Connected Fleet transforms data into insights to act as a partner and transform fleet operations. The team is focused on helping to optimise fleet productivity, increase uptime, reduce operational costs, while also bolstering road safety and preventing accidents by providing valuable feedback on driving behaviours. MICHELIN Connected Fleet also provides tools to avoid risky situations, with a suite of configurable alerts and high security add-ons to increase security of goods transportation, a key necessity in the South African market.